SPARTACOTE™ Stain Coated Flooring from LATICRETE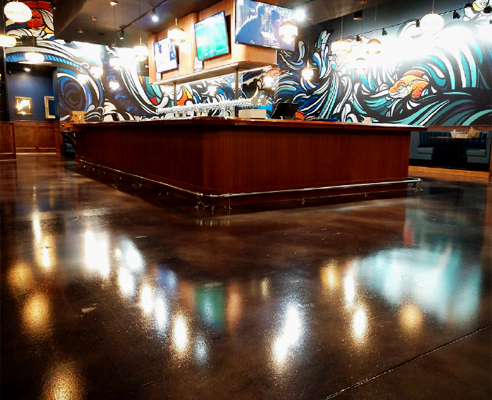 Commercial developer, Barfly Ventures, built a new 334.5m² gathering space and bar area that they desired to give a decorative concrete look. Due to their track record of excellence in decorative concrete, superior reputation and workmanship, Treasure Coast Concrete Polishing got the coatings job.
The crew began by preparing the surface ready to apply the SPARTACOTE™ Stain coating system. Grey and black stain was applied to the surface. Immediately following the stain application, the crew applied the SPARTACOTE WB EPOXY™ over the stain to help lock in the colour. They allowed it to dry for four hours.