Motorised Exterior Roller Blinds: Vertitex 2 from Blinds by Peter Meyer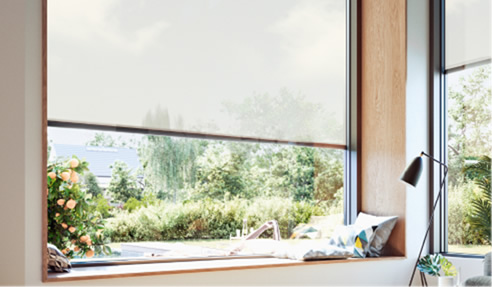 The Vertitex 2 range of motorised exterior roller blinds are the newest addition to the innovative Weinor products available from Blinds by Peter Meyer. With a track record spanning more than three decades, Blinds by Peter Meyer, are continuously admired for their comprehensive range of window furnishings that deliver sustainability, high visual appeal and ability to withstand extreme weather conditions.
Peter's Picks: Vertitex 2 Motorised Exterior Roller Blinds
The brand new Vertitex 2 motorised exterior roller blinds offer the ultimate protection from sunlight and unwanted heat. They also protects carpets, floorings, curtains and other furniture from premature discolouration resulting from the constant exposure to sun's glare.