Wood-Burning or Gas Fireplaces from Richard Ellis Design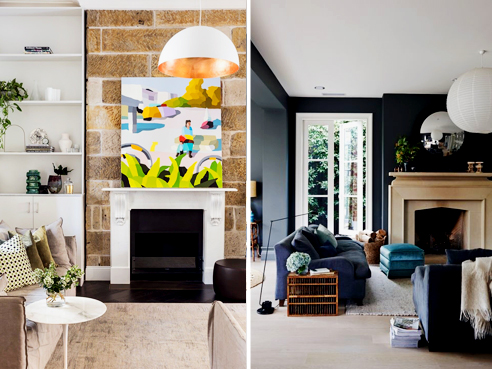 Wood-Burning versus Gas Fireplaces
Designer fireplaces can enhance the aesthetic of any home while providing that much-needed warmth we all crave on long winter nights. When it comes to choosing the best fireplace for your home, however, there's one important decision to be made - how your fireplace will be powered. Wood-burning fireplaces and modern gas fireplaces are two popular options.
It's no secret that a crackling fire is the perfect place to enjoy your home during cold weather. How you enjoy your fireplace can depend on the style you opt for. Each one can have a different effect in terms of ambience, fuel and maintenance.
Here are some features of each one to think about when looking at wood-burning versus gas for your new fireplace.