New Homogenous Flooring Collection Fabscrap by Forbo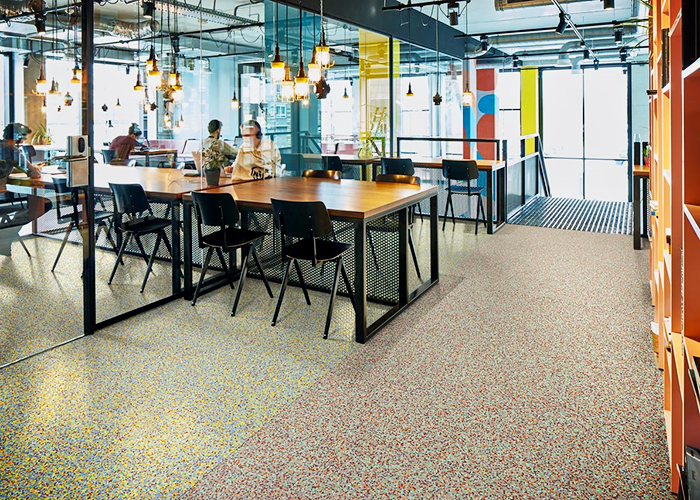 Fabscrap - Forbo's Fabulous New Homogenous Flooring Collection!
The Beauty of Imperfection
At Forbo Flooring Systems we aim at creating better environments. We are concerned about your health, your safety and well-being. For this reason, we offer products that are durable and environmentally sound. In addition to this we are also conscious about the way we manufacture our products, reducing, recycling, and reusing waste and rest material wherever we can.
Fabscrap is a homogeneous floor covering that has been created by using all the rest material of the Sphera production runs, creating a new colourful chip mix that is processed into a vivid, creative, and random floor pattern which resembles a rich and colourful Terrazzo style homogeneous vinyl floor.
Fabscrap is a fabulous solution for material that otherwise would not be used. The concept starts with an offer of four different baseline varieties, each with a colourful individual chip mix.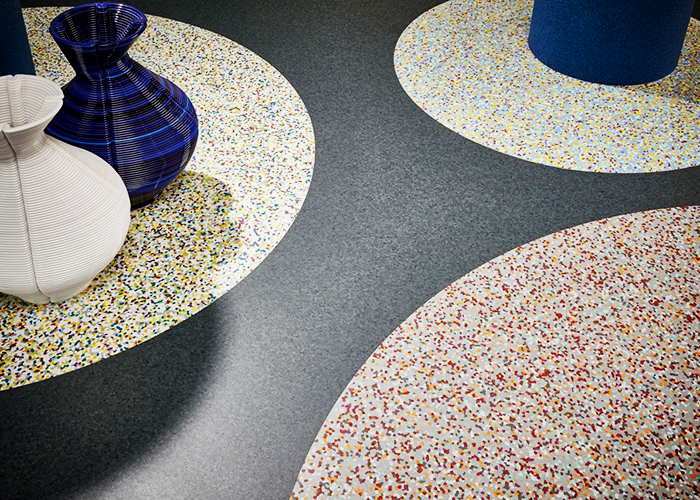 Every Fabscrap Floor is Different
Fabscrap is a concept and not a collection in the traditional sense. We can only make Fabscrap because we are producing Sphera and we are using the colourful rest material from the standard items of the Sphera collection. 40% of the coloured chips are taken from the 4 selected Sphera element baseline colours, the remainder, 60% always is a random chip mix from seven or eight of the other colours in the Sphera collection. This mix varies from batch to batch, always resulting in a different spectacular colour spectre.
For more information visit www.forbo-flooring.com.au.