Outdoor Flooring Sealants Sydney from LATICRETE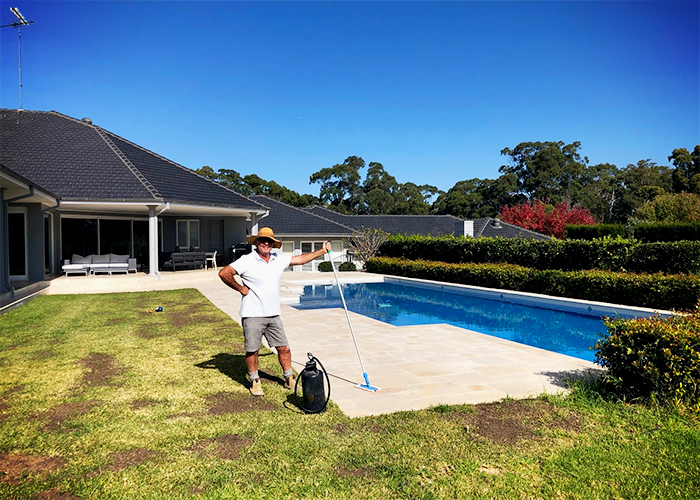 Middle Dural Residents
LATICRETE Technical Sales Rep, Glenn Mannix, was on this jobsite with Ross McFetrich from Tile Art on this floor installation in Middle Dural, NSW. Ross was very impressed with our STONETECH® range and he chose STONETECH BulletProof Sealer and STONETECH Salt Water Resistant Sealer to protect the outdoor flooring of this beautiful home in Sydney.
STONETECH BulletProof Sealer and STONETECH Salt Water Resistant Sealer are both suitable for natural stone surfaces such as granite, limestone, travertine, sandstone, basalt/bluestone, as well as concrete, and masonry.
STONETECH BulletProof® Sealer delivers maximum protection against the toughest stains while preserving the natural look of natural stone surfaces. A water-based formula for interior and exterior use;
Advanced penetrating micro-bond protection.
Natural looking - does not alter the look of stone or tile.
Maximum protection against oil and water-based stains.
Interior and exterior applications.
Water-based, low VOC, low odour, environmentally friendly.
STONETECH Salt Water Resistant Sealer is a penetrating sealer formulated to protect exterior surfaces exposed to salt water from salt degradation;
High performance protection against salt water damage.
Weather and UV-resistant.
Water-based formula.
Exterior Use.
View/download:
STONETECH Surface Care Product Selection Guide
STONETECH Stone & Tile Care Guide
Contact LATICRETE regarding the installation or maintenance of STONETECH at au.laticrete.com.