Large Format Tile Installation with LATICRETE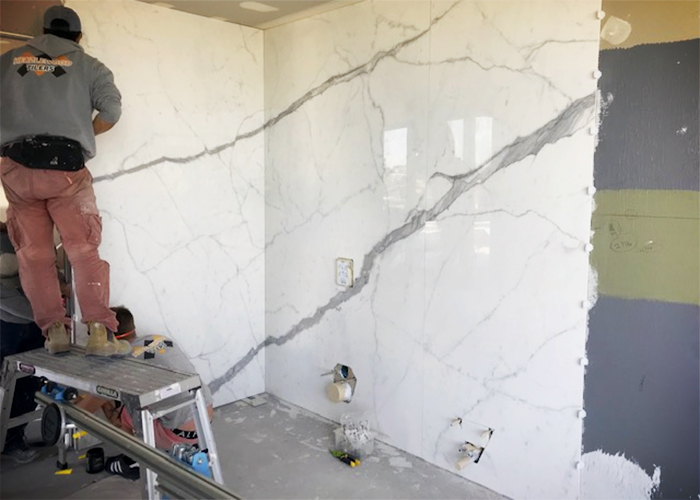 Check out this project! Murray Heazlewood and his team from SEQ Tiling and Cladding are working on the installation of these stunning 1.5 x 3m large format porcelain tiles in a residential home in Hamilton, QLD.
Shane Anderson, LATICRETE Technical Sales Rep submitted these pics of this awesome project, where HYDRO BAN® and 254 Platinum Adhesive are being used for the installation.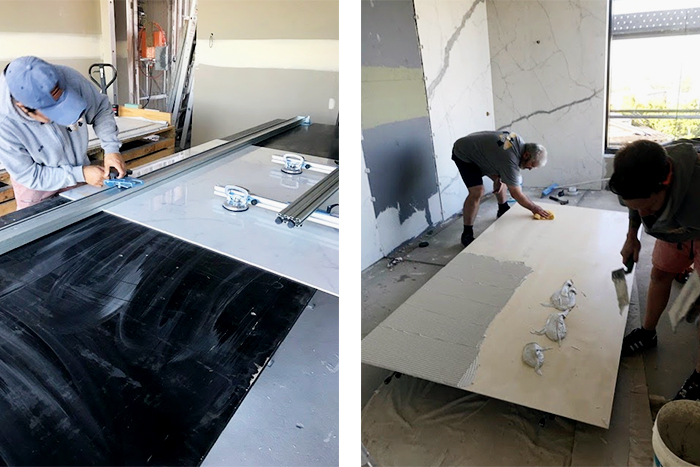 254 Platinum is the ultimate one-step, polymer fortified, thin-set adhesive for interior and exterior installation of ceramic tile, reduced thickness porcelain, stone, quarry tile, pavers, and brick. 254 Platinum, designed to just mix with water, has a long open time with unsurpassed adhesion and workability. May be mixed with PERMACOLOR® Select pigment pack for a coloured adhesive.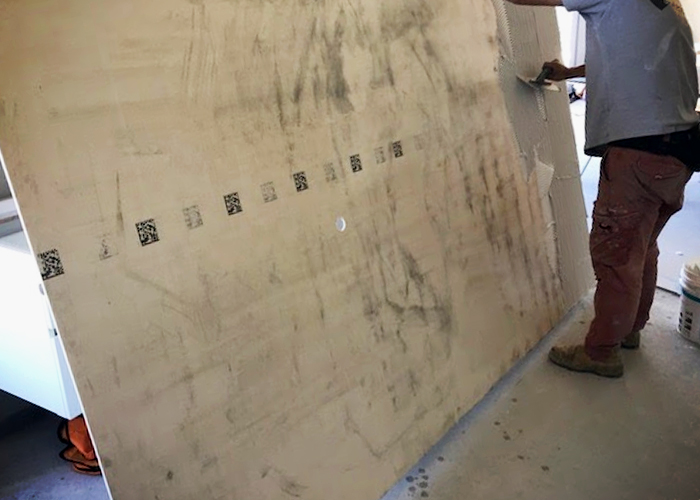 HYDRO BAN® is a thin, load bearing waterproofing/crack isolation membrane that DOES NOT require the use of fabric in the field, coves, or corners. HYDRO BAN is a single component self curing liquid rubber polymer that forms a flexible, seamless waterproofing membrane that bonds directly to a wide variety of substrates. HYDRO BAN is a low VOC emitting product that has been GREENGUARD certified. HYDRO BAN is a highly extensible Class 3 membrane suitable for immersed installations, internal wet areas, and external above ground use.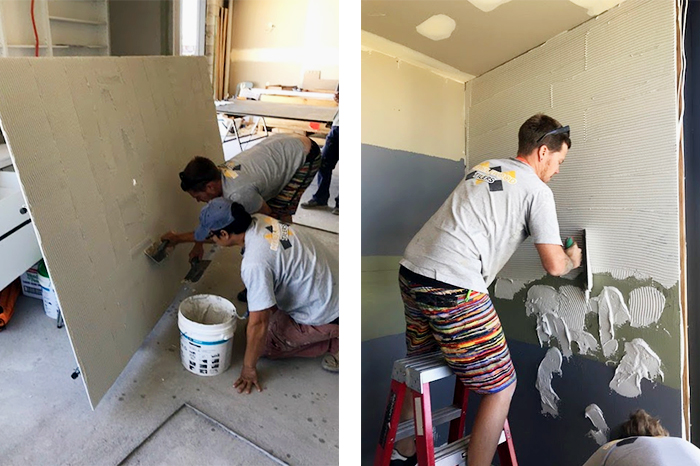 Keep an eye out for updates on this project! Call us to find out more about our products, arrange a demo, or request FREE samples. For more information, visit au.laticrete.com.