Timber Floor Care and Maintenance with Whittle Waxes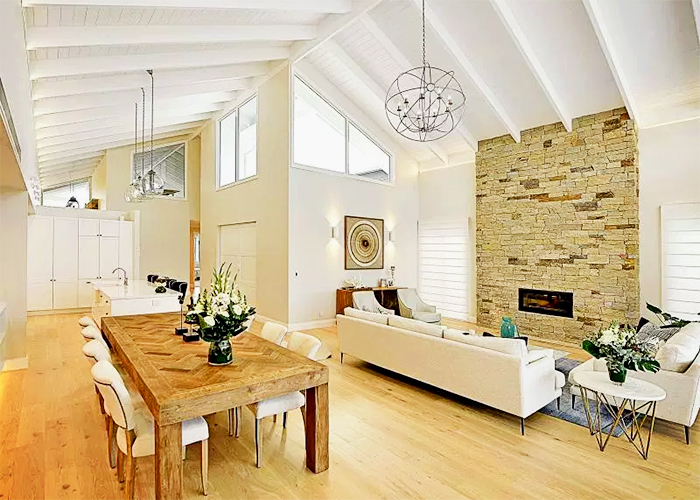 To keep your timber floors and surfaces looking their best and to help protect them for years to come, it is important to keep them clean and to maintain the wax layer. The surface of a floor is damaged by abrasive particles which wear away at the floors finish. Dust and dirt accumulate and when walked upon have a similar effect to sandpaper.
Using the Cleaning and Maintenance Kit from Whittle Waxes for general routine cleaning and/or maintenance replenishes the surface through the application of additional wax. For routine cleaning when your floor or surface is looking dull or requires a deep clean;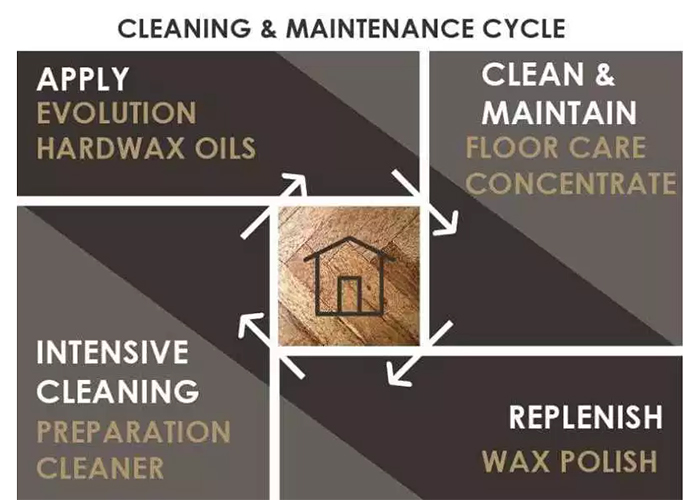 General Cleaning - Floor Care Concentrate Only
When your floor looks dull or dirty, you can clean it using Floor Care Concentrate. Designed to clean and maintain wooden floors, it contains vegetable oils and carnauba wax. This results in the surface being cleaned, whilst at the same time applying a thin, replenishing, and protective layer of wax.
Floor Care Concentrate has a neutral PH value and contains no solvents, detergents or soaps so is friendly to use. Other brands of floor and surface cleaning products may contain bleach or detergent that can damage your floors Hardwax Oil finish.
Directions for use:
Never allow wood to remain damp or wet for any great length of time to prevent swelling of the wood.
Allow the surface to dry.
Mop the surface with your solution ensuring that the mop is damp and not soaking wet.
Dilute 100ml (intensive stain removal) of Floor Care Concentrate into 5 litres of warm water.
Dilute 25-50ml (general cleaning) of Treatex Floor Care into 5 litres of warm water.
Remove loose dust and dirt using a vacuum cleaner with a soft brush attachment.
General Maintenance - Floor Care Concentrate and Wax Polish

To replenish floor or surface areas showing signs of wear that do not require a fresh coat of Hardwax Oil, the best option is general maintenance through an application of Wax Polish. Wax Polish is an easy to apply clear polish designed to refresh worn wooden surfaces finished with Hardwax Oil. Wax Polish is manufactured on a base of natural sustainable raw materials and forms a durable, water repellent, and non-slip finish.

Directions for use:
Remove loose dust and dirt using a vacuum cleaner with a soft brush attachment.
Clean the surface with Preparation Cleaner.
Allow the surface to dry completely.
Apply Wax Polish to a small area at a time by either:

Wiping on a very thin coat (using your lint free cloth) taking not to leave marks.
By using a white pad under a slow buffing machine ensuring the surface is buffed until there are no swirl marks.

In either case allow to dry for three to four hours.
Be sure you have the appropriate kit or Wax Polish; Floor Care doesn't have a specific sheen level.
Kit for Sheen Levels above Matte: Evolution Hardwax Oil, Classic, Satin & Gloss Treatex Hardwax Oil Lustre, and Satin.
Kit for Matte: Evolution Matte Hardwax Oil and Treatex Matte Hardwax Oil.