Fireproof Insulation for Petrochemical from Bellis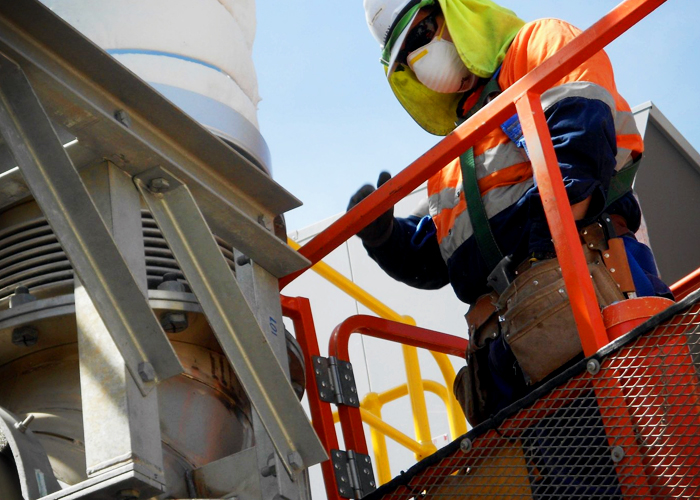 Bellis provides some of the most highly sought-after fireproof insulation solutions in Australia. Their catalogue consists of cost efficient and easy to install yet durable, high-performance, long-lasting, and compliant products critical to high-risk environments. Bellis' expert team can supply and install your fire-retardant insulation so you can rest assured that all specifications and guidelines are observed.
The Importance of Fireproof Insulation in Petrochemical Facilities
Since the petrochemical industry produces large amounts of dangerous chemicals, plants have an incredibly high-risk of fire breakout or explosion. Accidental spills, leaks, or ignition during production could lead to disaster, even fatality of workers and ultimately the demise of the facility itself.
To prevent such a catastrophe, owners and managers are required to ensure that adequate passive fire protection measures are applied. Bellis Australia offers a proven and certified range of advanced fireproof insulation solutions that are manufactured to purpose.
Here are some of the most popular advanced fireproof insulation solutions from Bellis;
Pyrogel® XTF Aerogel Blanket Insulation - Designed to provide hydrocarbon pool-fire protection for up to 4 hours, and jet fire protection for up to 2 hours.
Rockwool Stone Wool - For the protection of high-temperature ducts, tanks, process pipe works, or vessels up to 2,150°F (1,177°C).
Interam™ Endothermic Mat - Protection for fuel lines feeding emergency generators and fire pump drivers for up to 2 hours.
Bellis PFP Jackets - Jet fire resistant pipe wrap insulation tested in hydrocarbon pool and jet fire scenarios. Can provide protection up to 120 minutes in the event of a fire.
Learn more about Bellis Australia's fireproof insulation solutions for petrochemical facilities by heading over to www.bellis.com.au today.