Spray Foam Insulation for Home from Bellis Australia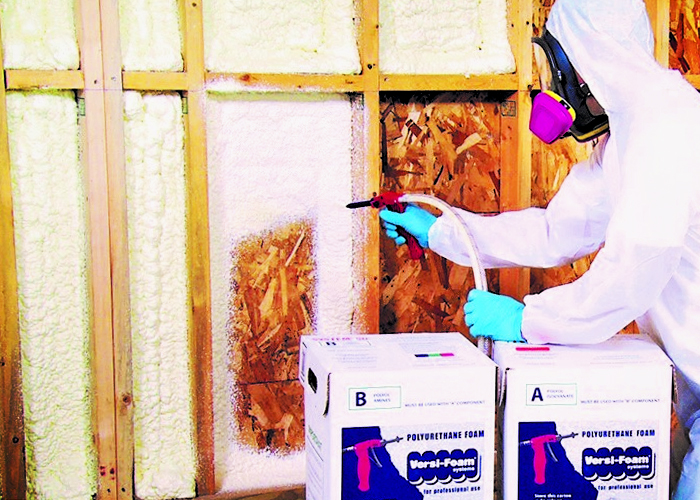 The demand for spray foam insulation by Bellis Australia has only increased, due to the increasing energy bills and living costs. The superior R-value of spray foam insulation has shown to successfully keep interior areas comfortable regardless of outdoor weather conditions. This significantly helps property owners and residents reduce dependency on heating and cooling systems, significantly cutting down energy consumption and associated costs.
Look no further than Bellis for the supply of their Versi-Foam® spray foam insulation. More than just a premium insulation supplier, the company boasts a highly skilled, professional team who assist customers with almost all their insulation needs. They can also travel to your home to provide installation assistance. Bellis ensures that homeowners will receive the best products and services that are worth investing in.
Versi-Foam® spray foam insulation provides a range of benefits and advantages that exceed conventional residential insulation materials;
Easy application - sprayed seamlessly on surfaces using an U-control gun.
Reduce energy consumption by up to 50% without compromise with interior comfort.
Greater R-value than most insulation materials despite its minimal weight.
Can fill gaps and provide an air-tight seal of irregular surfaces that are often left exposed by traditional insulation.
Dust-free and allergy-friendly.
Structurally strong and stable, resistant to moisture, mould, and mildew growth, as well as insects and chemicals.
Environmentally friendly.
Versi-Foam® spray foam insulation can be applied in open wall cavities, in basements or crawl spaces, and even cathedral ceilings. For more information, contact Bellis or visit www.bellis.com.au today.