Aluminium Expansion Joints for Retail from Unison Joints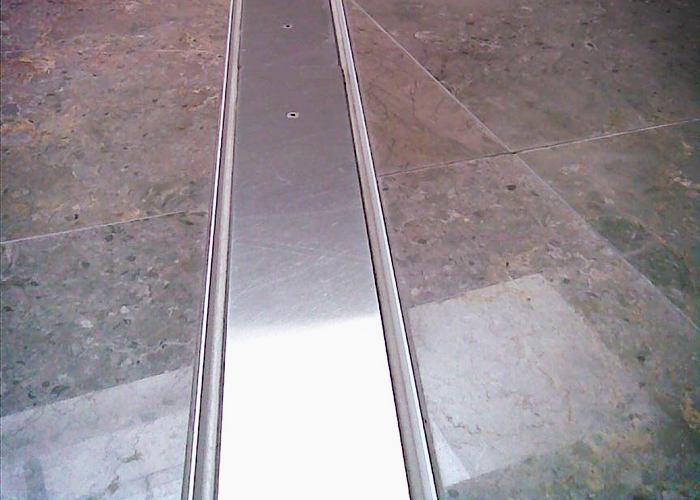 Expansion Construction Joints, David Jones Department Store, Qld
Project: David Jones Department Stores, Pacific Fair, Gold Coast
Client: David Jones Limited
Design: Scentre Group
Installation: Hansen Yuncken Construction
Product: Expansion Joint System Fx100CS - 733.61m
Unison FX100CS 3-piece anodised aluminum expansion/movement joint system supplied with stainless steel coverplates. Most widely used movement system for floor finishes. Unison FxCS is used in Retail Centres, Supermarkets, Department Stores, and Airport Terminals. Has composite C Bars, no rusting. Construction joints suitable for all floor finishes including Tiles, Vinyl, Carpet, Epoxy, and Exposed Concrete.
Expansion joint options include Anodised, Stainless Steel, Bead Blasted, No Bump. Compatible with Unison PYI fire rated and AqP water proof systems. PyI fire system complies with Australian Standards S1530.4, AS 4072.1, and BS 476.20. Bead blasted coverplate Class V slip resistance. Tested Australia standard AS4586 2013.
Unison expansion joints are Australian owned and manufactured in Brisbane. Unison managing director, Bernie Scott has in excess of 28 years developing, manufacturing, and installing temporary movement joint systems. Certified Unison construction joint installers Brisbane, Sydney, Melbourne, Adelaide, ACT, Perth, Hobart, and Auckland. Guaranteed extended warranty.
Please be advised that Unison Joints is unaffected by COVID-19 as our manufacturing products are not sourced from China.