Walsh Bay Sculpture Walk Sydney 2021 with ARTPark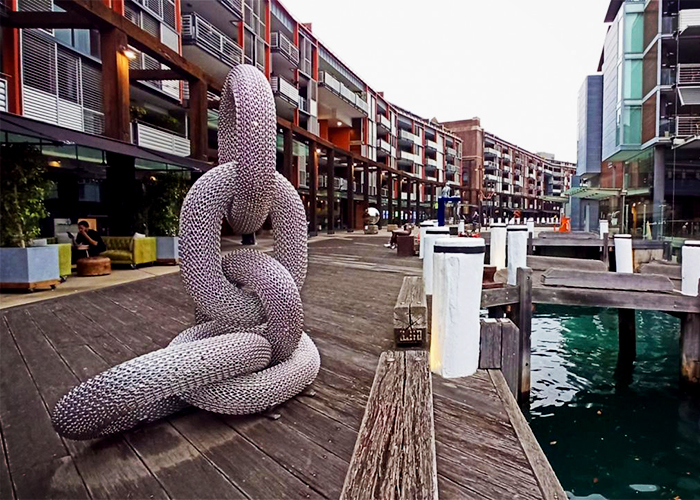 Walsh Bay Sculpture Walk - Sydney 2021
Visit the Walsh Bay Arts precinct, and discover some of the finest Australian sculpture - from artists like James Parrett, Greg Johns, Stephen Coburn, and VIVID entrant, Belinda Mason. With over 40 contemporary Australian sculptures to peruse, this extended exhibition makes for an amazing opportunity to view some of the best Australian sculptural artworks in a truly spectacular Sydney location.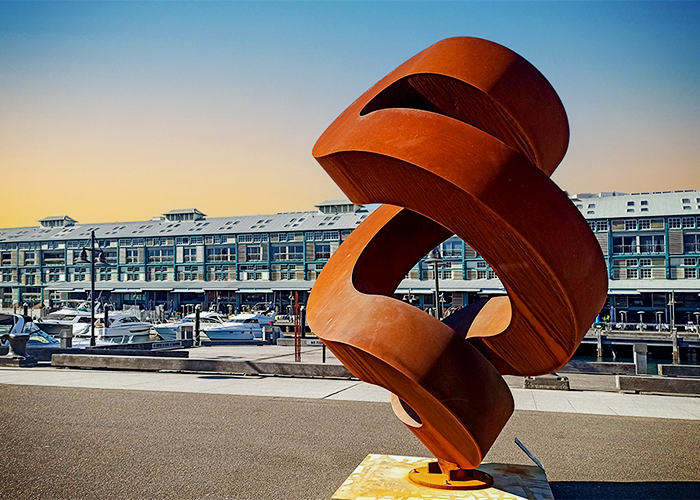 Discover three sculptural works along the Walsh bay sculpture walk by Greg Johns. A long standing member of the New York Sculptors Guild and the International Sculpture Centre, Greg has been creating sculpture of considerable note since 1978 with public and private commissions across Australia, Japan, England, Spain, and the US.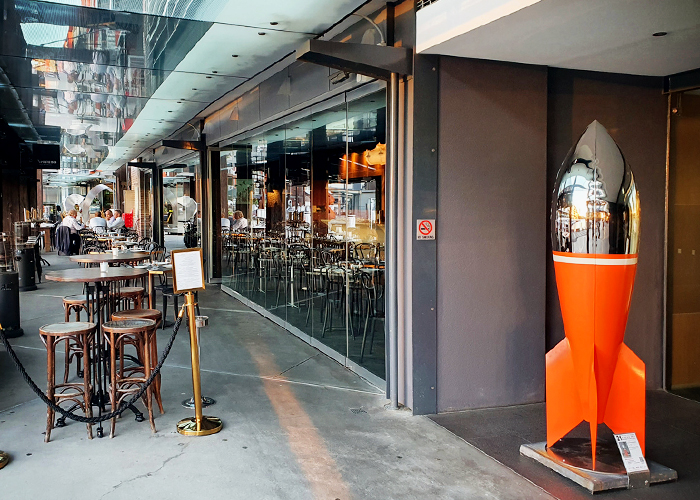 An admiration for the aerodynamic purity and formal beauty of the 'grand slam' bombs and rockets designed by Barnes Wallis during World War II motivated McCracken to create these striking sculptures. Commonly associated with war, power, and fear, the artist lightens these 'heavy' objects by creating them to resemble inflatable toys, and paints them with colours taken from the socks of school boys.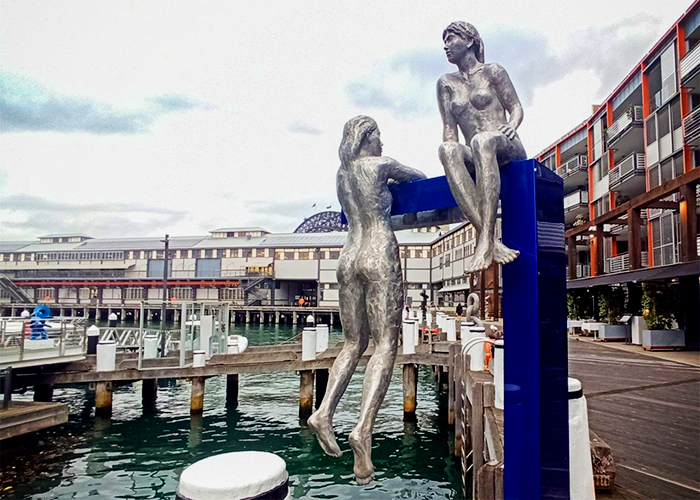 Internationally renowned sculptor and recipient of the highly acclaimed Churchill Fellowship sculpture award with an impressive record of public and private commissions. His virtuosity at modelling and his innovative patinas, through their remarkable variations, convey the voluptuous richness of the human body.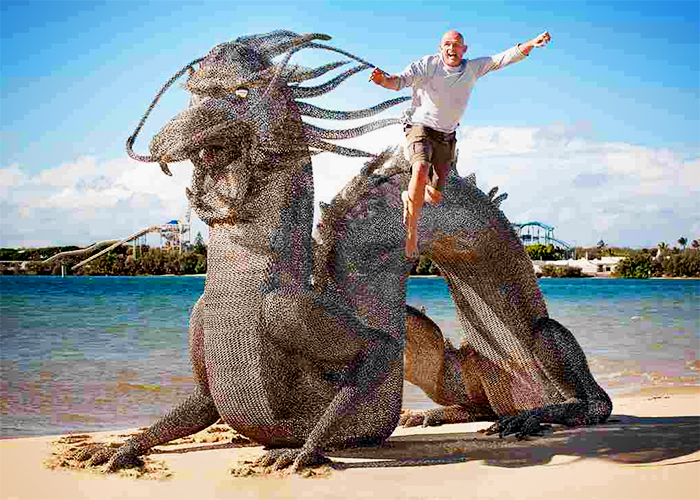 Resting in the Hunter Valley, NSW, is this grand Chinese dragon made from 4000 meters of 4mm 316 stainless steel chain - 5 meters long x 3 meters high x 2 meters wide and over 900,000 welds were needed to create this beast. Viewings by special request.