Nursery Paint Colour Ideas from Dulux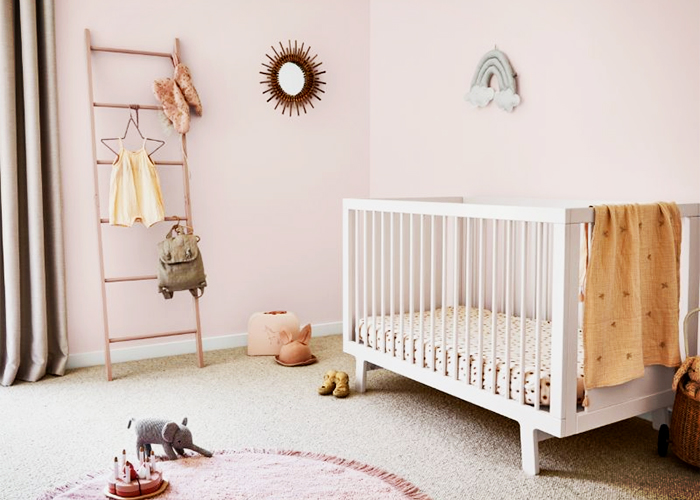 Nursery Ideas
A new baby is an exciting change not only for your family, but also your home. Changing a room from a spare to your dream nursery is a fun and rewarding project. Here are a few simple steps to help you get started with your refresh.
Choosing the perfect nursery colour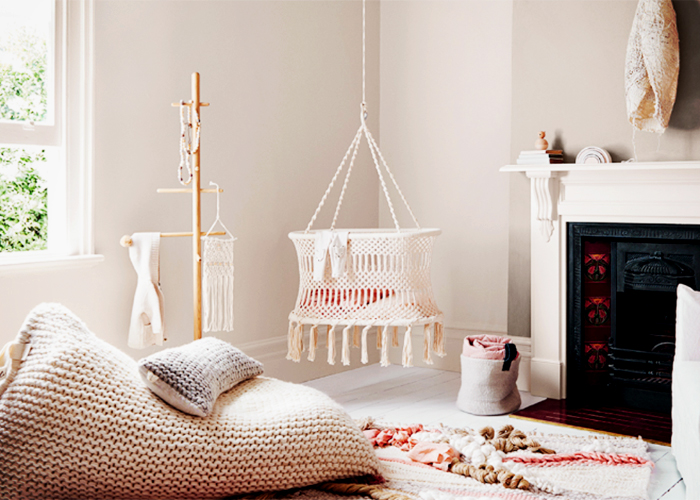 Pastel pinks, muted greens, or subdued blues? Finding the right colour can depend on the size and space of your baby's room or your overall desired theme. As a general rule of thumb:
Cool colours can have a calming effect and make your baby's bedroom feel more spacious and relaxing.
Warm colours, on the other hand, are comforting and can make the space feel a little cosier.
You can soften the effect of these colours by pairing them with soft whites or creamy neutrals.
See how Three Birds Renovations choose their nursery colours to achieve their preferred look:
Add a nursery feature wall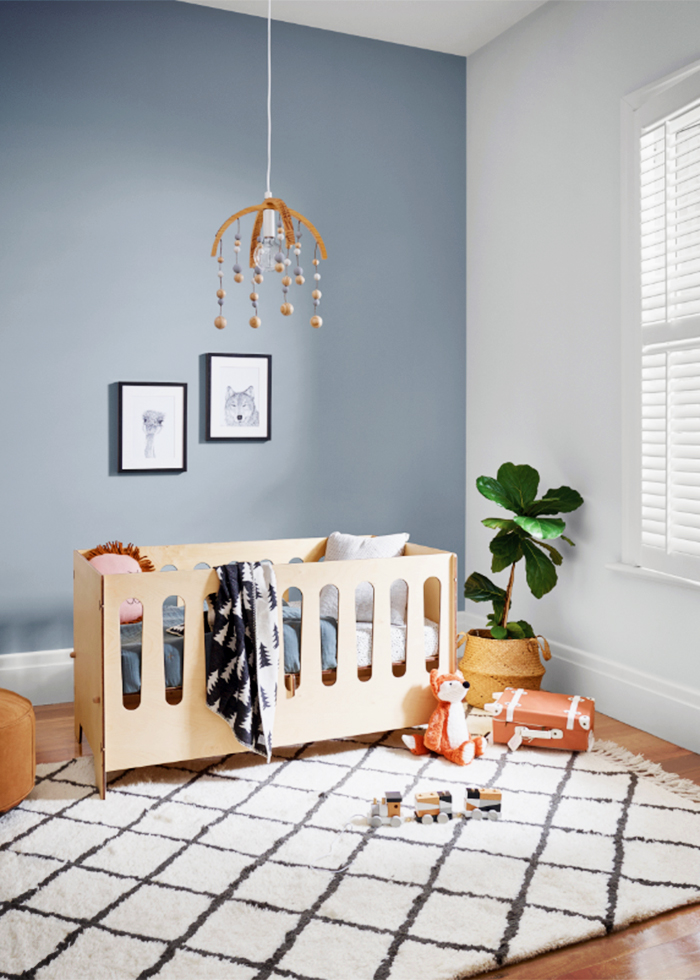 If you have limited space in your baby's room, a feature wall is a great way to open up the area. It also adds a bit of fun and personality to the room. When choosing your wall, consider your space as a whole to find the best focal point. Avoid choosing a wall with windows that give the room it's natural light, as these two focal points may clash.
For more colour ideas and feature wall inspiration, check our page on feature walls. If you're still undecided, you can also try using the Dulux Colour App. It's an easy way to sample Dulux colours in real time without having to lift a brush. Get started by downloading the app on Android or iOS.
Refresh your windows and ceiling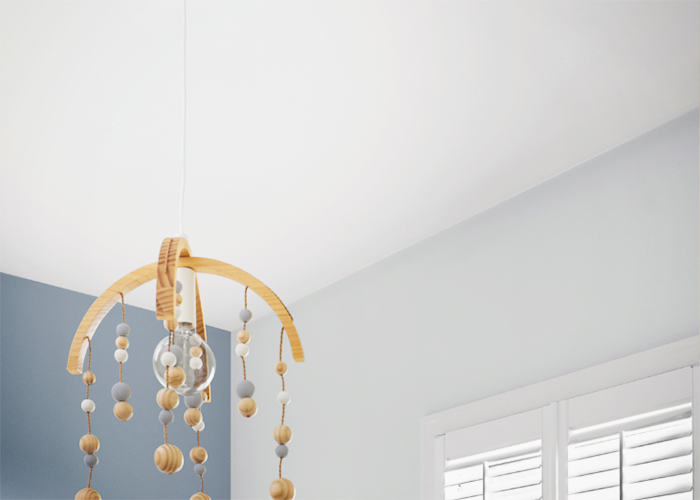 The lighting in your baby's room is another important thing to consider. A refresh of your windows and trims can give the room some depth and dimension. Some colours can change in different lighting conditions, which is why we recommend testing them first using Dulux sample pots.
As well as refreshing your windows, the ceiling is also an often overlooked aspect of a nursery. It's important to give your ceiling some thought - if your nursery has a low ceiling, try painting it white or a light neutral shade like beige, cream, or ivory. This helps give your ceiling the illusion of height.
Be sure to follow our guide on windows and trims and ceilings for more helpful tips.
Make a statement with our Design Effects Collection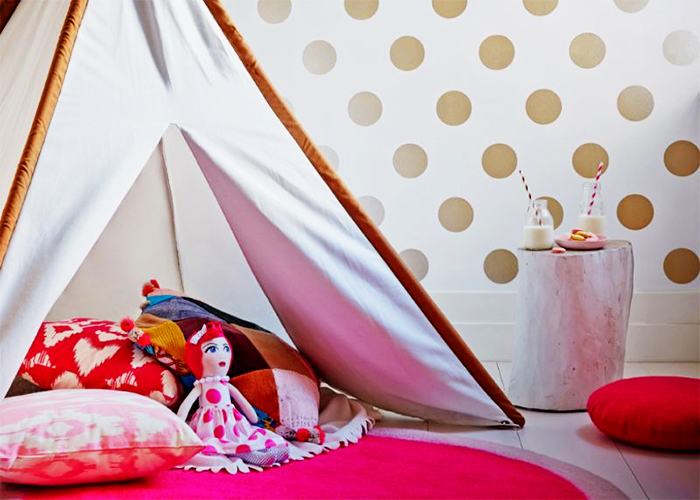 Experiment with textured effects to bring more personality to your nursery walls or use to highlight an architectural feature for a luxe finish. Take a look at our range of Design Effects to get inspired.
Ready to make a change?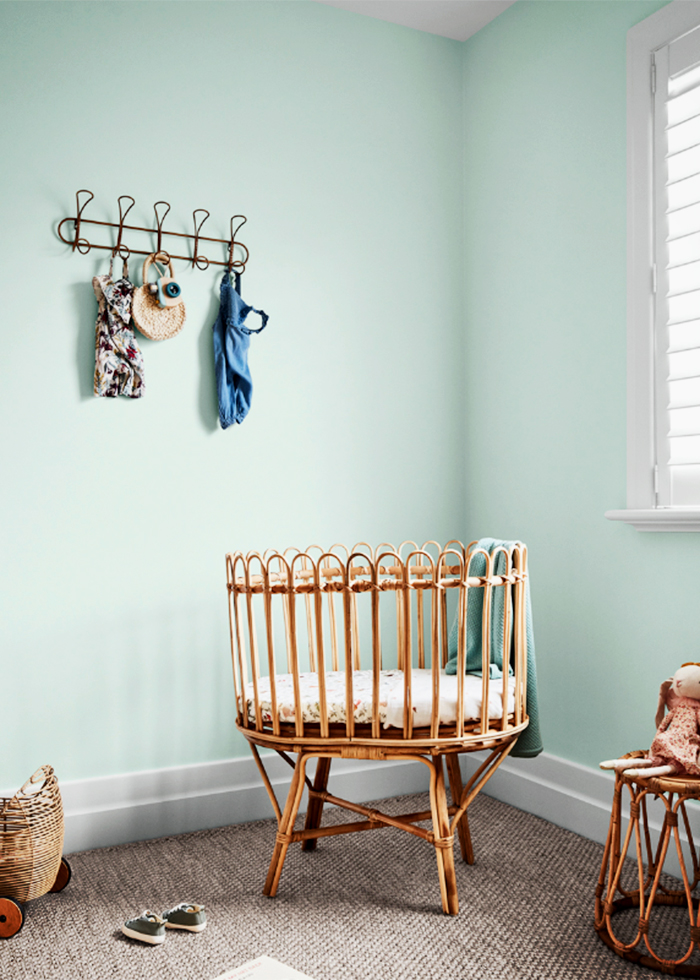 What you will need:
Time to paint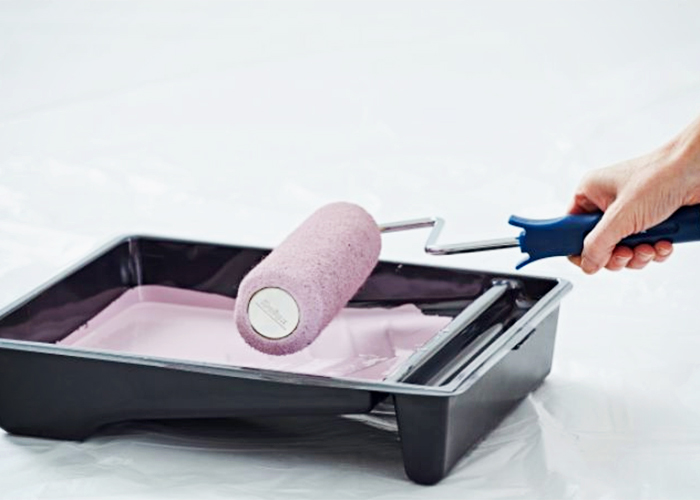 Paint selection - Choose a colour and product for your nursery walls or feature wall.
Preparation - Prep your walls, lay down a drop sheet and tape any edges. Always read the product label to confirm steps.
Cutting in - Begin by cutting in around the wall edges. Be sure not to move too far ahead so that it maintains a wet edge.
Painting your walls - Load your roller and apply by rolling it in a 'W' motion on the wall. Cross over the same section and continue along the wall until it is evenly covered.
Laying-off - For a smooth finish, lay-off your wall with an unloaded roller and roll it from top to bottom of the wall in a straight line. Then slightly go over the same spot and repeat across the wall to remove any streaks.
Reload and repeat - Reload your roller and repeat steps 3 and 4 until all walls are complete. Then allow the first coat to dry and repeat the total process again with a second coat.
Worth doing, worth Dulux.®