Low-maintenance Timber Deck Alternative from Futurewood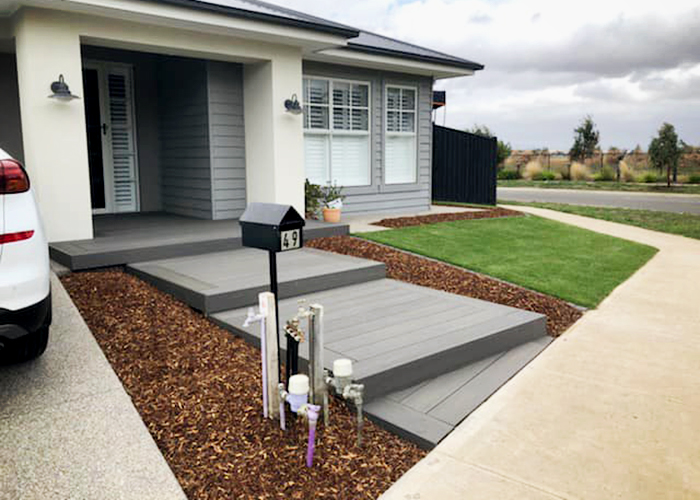 Futurewood's CleverDeck Xtreme, a low-maintenance timber deck alternative, was specified to create these beautiful entrance steps that lead to a front porch. Suitable for residential and commercial applications, CleverDeck Xtreme decking is just one product from Futurewood's range of sustainable alternatives. The company's initiative is to limit the use of traditional rainforest wood that is currently commonly used within the building industry. Measuring 138 and 185mm wide, these solid capped decking boards are easy to clean. CleverDeck Xtreme is made of a stain-resistant, hard outer shell that is both scratch and fade resistant. Not least, it is BAL29 rated and available in seven vibrant colours.
Futurewood specialises in sustainable wood alternative decking, cladding, fencing, and screening products. Their products offer superior performance, are termite-resistant, and come with a variety of benefits including budget-friendliness. To find out more about CleverDeck Xtreme or to specify your own low-maintenance timber deck alternative from Futurewood, please visit www.futurewood.com.au today.