Contrasting Kitchen Splashbacks from Innovative Splashbacks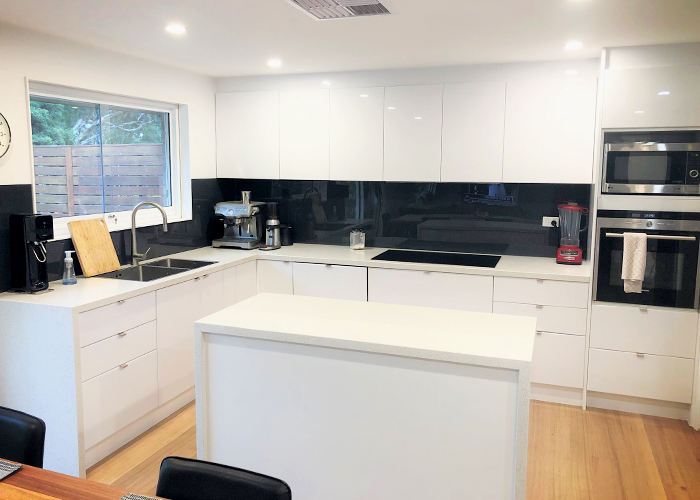 Are you interested in a chic, classic yet bold design for your kitchen? Have a look at these contrasting kitchen splashbacks brought to you by Innovative Splashbacks. For this modern kitchen, a custom acrylic splashback with a dark grey Dulux colour was produced to create a timeless contemporary black and white look.
Innovative Splashbacks make exquisite, ready-to-install decorative wall panels plus splashbacks ideal for kitchens, bathrooms, showers, and laundries. These versatile and stylish splashbacks suit residential and commercial projects, especially when designing wet areas or any space with significant vertical surfaces.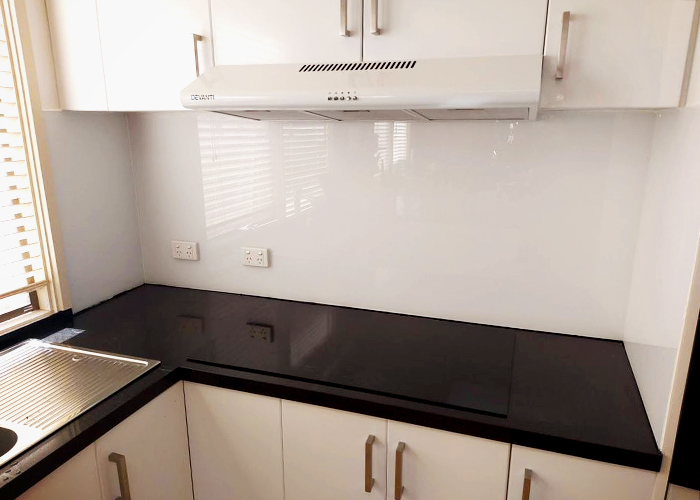 Despite a look that's identical to glass, acrylic splashbacks are stronger, more durable, and without the higher price tag. Not least, using advanced technology printers, Innovative Splashbacks produces the sharpest and clearest digitally printed splashbacks. They come in various layouts and sizes that can be customised to suit your application.
The proudly Australian company supplies acrylic splashbacks in many colours plus in cut-to-size and shape formats. To find out more about contrasting kitchen splashbacks by Innovative Splashbacks, visit www.innovativesplashbacks.com.au today.