Granite Stone Streetscape Completed by LATICRETE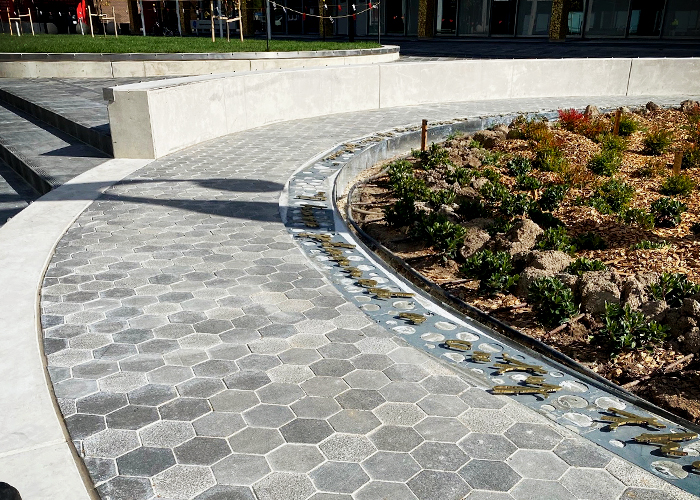 Constitution Place Canberra
Craig Hunter, LATICRETE Technical Sales Rep., was on the project site with the team from CE Construction Solutions and the builder, Construction Control, at Constitution Place in Canberra, ACT. This landmark project is very close to completion, where approximately 5000m² granite stones of various sizes have already been laid. Once completed, the project will include public spaces, driveways, and a food precinct.
LATICRETE installation materials used:
View/download the LATICRETE "Extra Heavy Duty" Streetscape Installation System brochure. For more information on using LATICRETE in your projects, product demos, samples or technical support please visit www.laticrete.com.au.