Automatic External Venetian Sun Shades from Maxim Louvres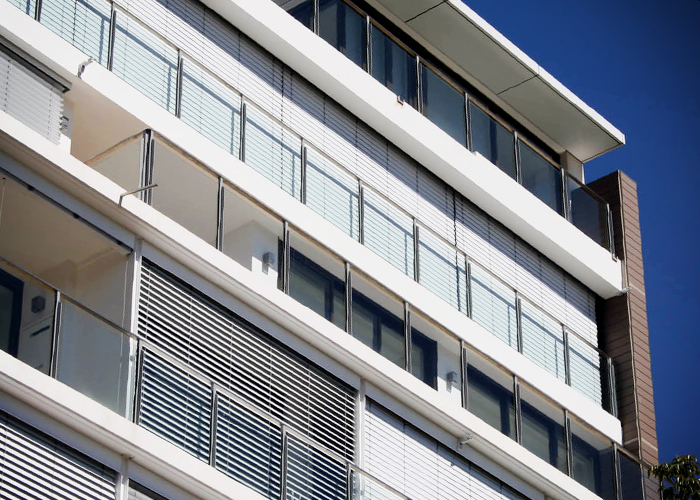 Industry leaders, Maxim Louvres are proud to present their patented automatic external Venetian sunshades. These retractable motorised louvres reduce glare and solar heat gain by up to 90%. Not least, they can be controlled from anywhere in your home.
Maxim Louvres external Venetians are packed with features to provide the utmost comfort. Using a remote control or standard switch, they may be fully retracted to allow maximum light in or for general cleaning and maintenance. Alternatively, blades can be easily adjusted to provide privacy or closed at certain times of day to filter light as desired. These external Venetian sunshades also come with smart wind sensors that will automatically retract blades depending on wind velocity.
External Venetian louvres from Maxim Louvres are built with mechanical controls and are otherwise supplied ready for integration with existing Building Management Systems (BMS). So, to control your window treatment and prevent unnecessary glare or heat gain, specify Maxim Louvres automatic external Venetian sunshades today. Visit www.maximlouvres.com.au for more information.