Automatic Airflow Raised Access Floor Panels from Tate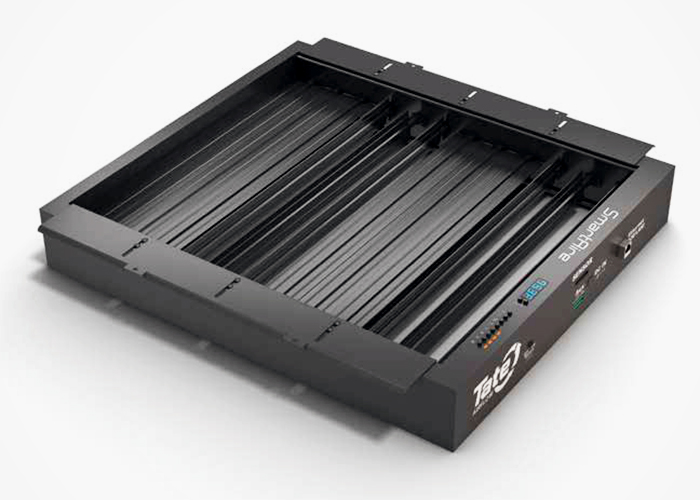 The new SmartAire MZ variable-air-volume damper by Tate is an automatic airflow raised access floor panel. This product provides the most tangible airflow control available for data centres and is designed to work with Tate's DirectAire® panels.
To accommodate variable loads and partially deployed areas in a rack, SmartAire MZ units adjust airflow independently in 4 separate zones. In effect, they automatically rebalance the airflow without manual adjustments during equipment refresh or tenant changes.
Some key features of Tate's SmartAire MZ include:
A fail-safe operation mechanism (opens 100% during failure).
Availability of low-voltage power over ethernet (POE).
Four-zone damper positions variable from 0-100%.
Rack-mounted LED Temperature Status Indicator.
Multiple control options.
SmartAire MZ Basic is another option. This unit is a manual variable-air-volume damper that comes with a rack-mounted LED temperature status indicator and a single temperature probe. Find out more about the complete specifications of this automatic airflow raised access floor panel from Tate by visiting www.tateinc.com today.