GableMASTER exterior gable vents from Altamonte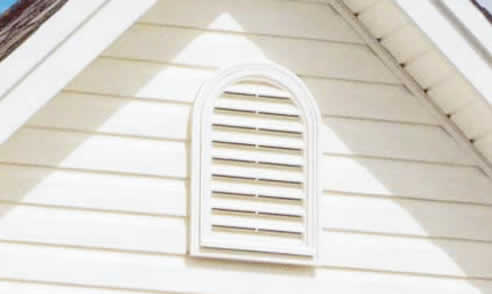 Gable vents are ideal for new home builders or renovators and can be used on all types of materials; timber, steel, cladding or brick.
Features
More venting area than industry standards.
Fully screened for complete insect protection.
Levelling lines for faster and easier installation.
Double baffle system for increased weather resistance.
Special grey 'primed' undercoat finish.
Unprecedented 40 year limited warranty.
These U.S.A. made Gable Vents cool your roof by encouraging air flow which reduces interior temperatures (featuring a larger venting area than industry standards require), whilst 'dressing up' gable ends better than other alternatives.