Vibration Control with Visco-Elastic Dampening Pad by Acoustica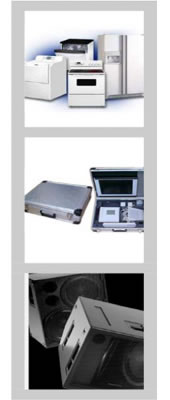 Severe vibration can cause failure of equipment components and a perception in the consumer that products that radiate noise or rattle excessively are of a poor quality.
One of the most effective and widely used methods for noise and vibration control is passive damping. Acoustica's 'visco-elastic' damping pad reduces the noise level caused by dynamic instabilities, or resonance's, in a structure which is caused by excitation.
The damping pad is used to isolate vibration, absorb shocks and control noise by isolating mechanised devices from adjoining sheet metal and lightweight panel surfaces. The 'visco-elastic' material dissipates the vibrating energy as heat, rather than radiating it as acoustic energy or noise.
Typical applications for the Acoustica® Damping Pad include vehicle doors, trucks and buses, whitegoods, speakers, business and medical equipment enclosures, computer cases and materials handling systems.
Acoustica® has developed a range of 'visco-elastic' Damping Pads from 1.5 kg/m2 to 13 kg/m2 which achieve different decay rates when attached to different gage materials. These dampening pads are effective over a wide frequency range of 50 to 5,000 Hz.
Supplied in sheets, Acoustica® Damping Pads are environmentally friendly and can be easily and cleanly cut into energy-absorbing strips and shock pads.