Airport Ground Support Equipment from Southwell Lifts & Hoists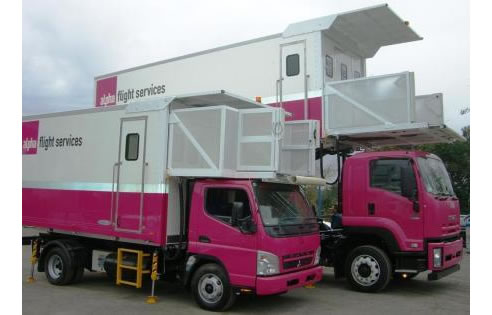 Southwell Lifts Hoists recently delivered two (2) Hi Lift Refrigerated Catering Vehicles to Alpha Flight Services a leading onboard catering operator.
Southwell Lifts Hoists manufactures a complete range of models and sizes with these Refrigerated Catering Vehicles on FUSO and ISUZU trucks.
Southwell Lifts Hoist are committed to the delivery of quality Australian made Ground Support Equipment.
To enquire about our range of Airport Ground Support Equipment send an email to sales@southwell.com.au