Pharmaceutical Lifts and Hoists from Southwell Lifts Hoists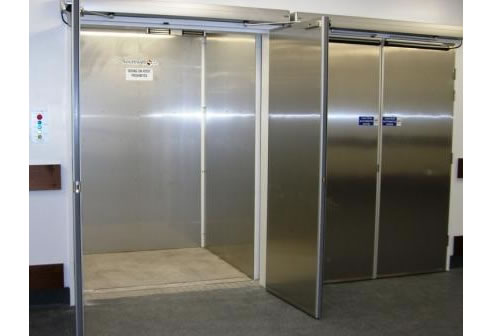 Liverpool Hospital is in the process of a major $390M Stage 2 redevelopment which is providing benefits to the people in south west region of Sydney.
Southwell Lifts and Hoists are proud to be part of the Liverpool Hospital redevelopment project and have provided in shaft Goods Hoists which feature stainless steel internal car walls and double swing fire rated doors as pictured here.
Southwell's Goods Hoists were delivered on time and within budget
Southwell Lifts Hoists designing, manufacturing, delivering, installing and servicing quality custom built Goods Lifts, Freight Hoists and Goods Personnel Hoists throughout Australasia.