Hardwax Oil Top Choice for Environment from Whittle Waxes




Architectural Hardwood Joinery chooses Whittle Waxes Products.


Architectural Hardwood Joinery is committed to a better outcome for both the client and the environment. We use Treatex Hardwax Oil because it is easy to apply, provides excellent durability, and is a better choice for the environment. Architectural Hardwood joinery is a specialist joinery business specialising in unique construction joinery made from class 1 Australian Hardwoods. We are proud of our commitment and contribution to a greener environment, and have invested significant time, money and energy to develop a manufacturing business that minimized its impact on the environment. The entire process has been considered from the selection of raw materials to the type of energy consumed during manufacture making AHJ the only carbon negative, sustainable, eco friendly joinery in NSW.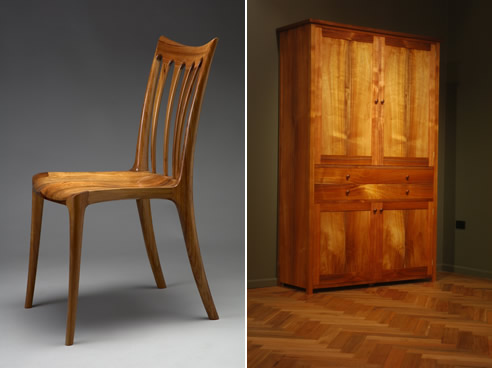 Treatex Traditional A superior professional finish tailored specifically to the Australian Market. Whilst being environmentally friendly it enhances the variety and depth of colour so characteristic of Australian timber, leaving a hard protective surface which is non skin forming. Whittle Waxes Treatex Traditional Description: Durable hardwax finish that is easily maintained, is water repellant and dirt resistant, will not discolour, crack, flake or peel, safe for use on childrens' toys contains no pollutants and minimal solvents. Also available in a range of colours and four sheen levels, Matt, luster, satin, and Gloss. Allows timber to breathe and move seasonally, enhances natural grain and timber colour, is non yellowing and will not edgebond when applied correctly


1300 326 929
47 Killawarra Road, Lake Macdonald QLD 4563