Vertical Garden Installation Systems from Atlantis Corporation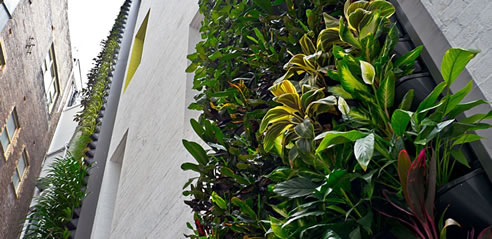 Here at Atlantis Corporation, we are vertical garden experts. With a team of horticulturalists and engineers on side, we have the expertise to cater to jobs of any size - from commercial projects to residentials installments.
Our Gro-Wall™ products are the perfect tool for designers creating vertical landscapes and the perfect companion for its' caretakers. We've been developing and enhancing our products for over 25 years and we firmly stand by the belief that we stock the highest quality and most thoroughly tested product that will last for years on end.
Modular
Atlantis Gro-Wall vertical garden system is truly modular with individual plant access and both vertical and horizontal system expansion.
Easy Wall Attachment
Gro-Wall™ modules are easy to install and can be quickly fixed to any structural wall including brick, concrete, wood, sheet metal, drywall and other surfaces.