Clear PVC Blinds for Alfresco Areas from Undercover Blinds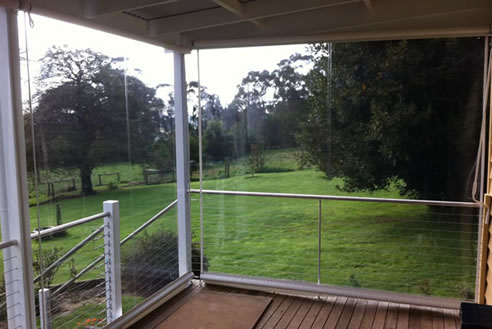 Don't let rain, hail and wind hinder the enjoyment of your outdoor alfresco area with clear PVC blinds.
Clear PVC blinds come in a wide variety of styles and mechanisms. Undercover Blinds only uses the highest quality materials and mechanisms to build your product which is fully custom built to suit your requirements.
With an integrated channel system the 'channel it' system cups around the edges of the fabric for a totally sealed opening.
Organise an appointment at our showroom to view the different styles available.