Preventative Maintenance Program from Magnetic Automation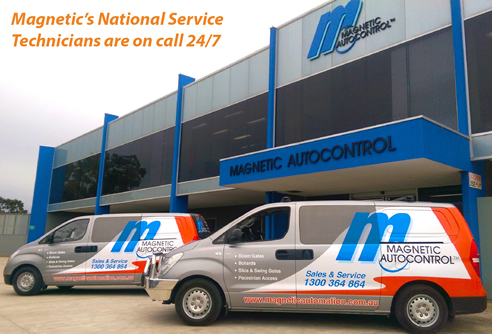 SERVICE AND PREVENTATIVE MAINTENANCE
A Preventative Maintenance Program is one of the most important aspects of any automation system. Performing proactive servicing can help to minimise the risk of breakdowns and associated safety issues.
At Magnetic Automation we can tailor a maintenance program and/or regular servicing to suit your needs and ensure that your purchased product maintains the highest quality of operation.
Our National Service Technicians are on call 24/7 to provide the best support for our customers.
Magnetic's preventative maintenance program includes: cleaning and testing of equipment, early detection of faulty or damaged parts and making sure that all equipment is working correctly.
For more information regarding our preventative maintenance programs or any other Magnetic Automation products, please contact our head office on 1300 364 864 or email.