Pedestrian Entry and Exit System from Magnetic Automation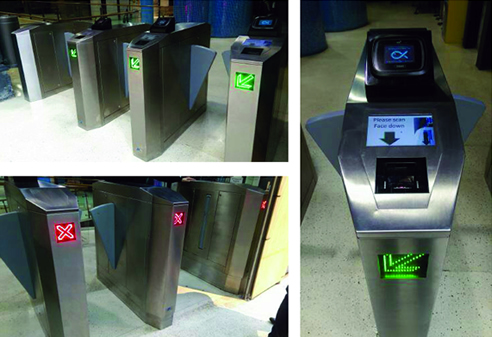 Six Magnetic MPR retractable barriers were recently installed for a transport provider. The entry and exit points both had two standard width barriers and one wide width barrier to accommodate large volumes of traffic thoroughfare.
The MPR series is designed to control pedestrians entering or exiting restricted areas, usually under surveillance, in low security situations. The MPR housing is made of stainless steel and has LED gate end displays which notify pedestrians whether to proceed or not.
The access control system for these particular barriers includes a barcode reader for tickets purchased at the ticket office but can also accommodate existing travel smart cards on a separate reader.
The foundation under the barrier sits at a 45-degree angle, therefore an attachment base was built to accommodate the slope and ensure the barrier housing was level.
For more information regarding our MPR retractable barriers or any other Magnetic Automation products, please contact our head office on 1300 364 864 or email.