Large Lightweight Picture Frames from Polystyrene Products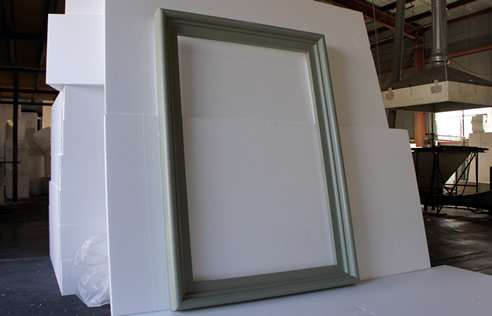 Polystyrene Products were recently requested by a client to manufacture some Frames for External use in an upcoming shopping centre shoot. The brief was to produce a lightweight large scale designer styled frame that could be used by people to have their pictures taken inside of.
We manufactured the frame and supplied them in one piece with a hard & durable coating on the outside. These frames were then going to be painted Gold by our client for the final finishing. The overall weight per frame was under 6kgs so very manageable. The client was extremely happy with the overall result.