Concrete Pit Forms from Polystyrene Products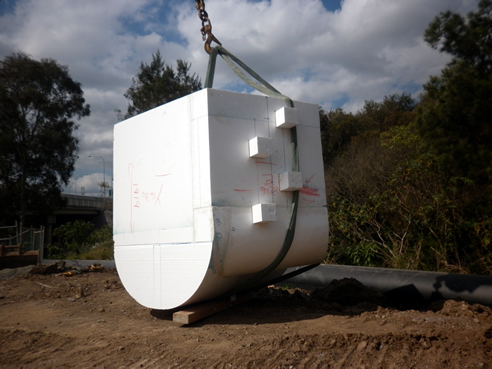 Polystyrene Products were approached a few months ago to come up with a product to join two large waste water pipes together somewhat like a manhole pit. The client had very short time constraints and supply was paramount to completing the project.
We made a pit form that they then cast in concrete, removed the Eps to give the part finished result then sealed the entire concrete form with a waterproof membrane.
From start to finish we had a period of 4 days to manufacture and in the traditional sense this type of application would usually take the client two weeks. We saved them the time they required and the project was completed ahead of schedule.