Polycarbonate Patio Covers and Awnings from Undercover Blinds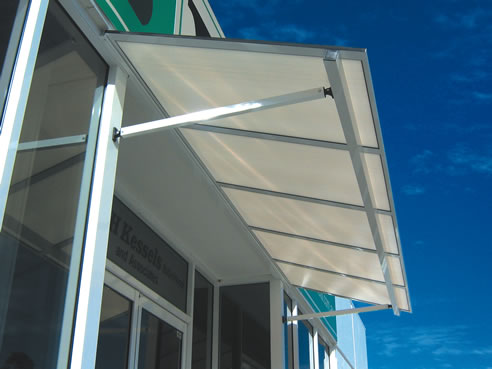 Carb-o-lite Polycarbonate Patio Covers and Awnings
Renovate your home and office windows with our ultra-modern look dual layered polycarbonate Patio Covers and Awnings.
If you are after a solution that is tough, lightweight, versatile, Leak-proof, translucent and long-lasting then this is the product for you. Our polycarbonate Patio Covers and Awnings are designed to allow for natural light to shine through while blocking out the harsh Australian heat.
Designed with an 8mm twin walled polycarbonate; available in 5 designer colours: Clear, Grey, Bronze, Solar Metallic and Solar Ice.
The Aluminium Frames that support the Polycarbonate patios and awnings come powder coated and are available in a choice of 4 colours: Pearl White, Primrose, Anodic Bronze and Satin Black, Special powder coated colours are available on request.