Wholesale Stainless Steel Balustrades & Fittings from Bridco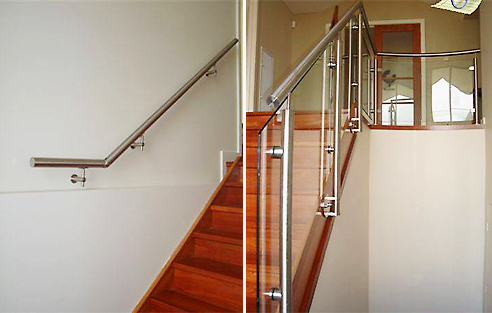 Wholesale Suppliers and Distributors
Bridco have a range of modular handrail tubing and balustrade fittings manufactured from quality Grade 316 stainless steel. Our range includes tube and fittings with the dimension of 48.3mm and 50.8mm.
Our range is available in brushed stainless, most suitable to internal applications and mirror polish which we recommend for outdoor applications. Handrails can be supplied in composite form or pre-cut for DIY installation to suit your personal specifications.
As Bridco are not designers or engineers all job specifications must be supplied by the customer. It is also the responsiblity of the customer to ensure all balustrade meets the requirements of any applicable standards or building codes.
The Bridco handrail and balustrade fittings range includes stainless steel fittings designed for frameless glass balustrade including channel tube, glass clamps, glass adaptors, rod and tube, square handrail fittings, spigots, handrail brackets, tube fittings, post fittings, rod holders and other glass balustrade fittings.
For more information, contact us today!