Tips for CleverDeck Composite Wood Decking from Futurewood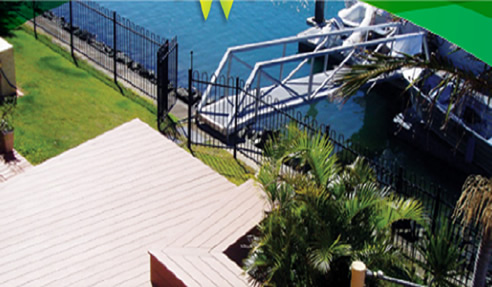 Top TLC Tips for your CleverDeck Composite Wood Decking
One of the lowest maintenance decking products is composite timber, it stays bright, fresh and looking new with very little work. Its low maintenance profile sometimes makes it so easy to forget, that it also needs some tender loving care to prevent scratches and stains.
To maximise the benefits of composite wood decking, Futurewood has come up with a simple guide to caring for and maintaining your CleverDeck composite decking with minimal effort.
Here are the ways to give your CleverDeck that loving feeling:
1. For Residual Tannins
Futurewood's composite decking is made up of post-industrial plastic waste, discarded rice husks and wood flour. A newly installed CleverDeck might have a residual tannin that comes from the wood flour component of composite wood decking. You don't need to worry when you see stain or residue of tannin seeping on your decking board. All you need to do is wash it with water. Or let nature take its course, and let the rain wash it away.
2. For Initial Weathering Condition
It is natural for the surface colour of your decking boards to slightly fade over the next three months after installation. So sit back and relax - there is no need to polish it with timber oil.