IPA Acrylic Splashbacks & Panels for Government by ISPS Innovations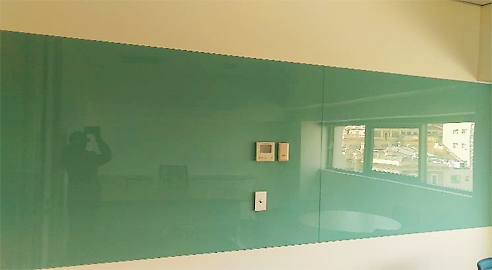 IPA Acrylic Wall Panels with GRIPTEK™ Specified in a Multi-Storey Government Commercial Project. National Australian Architectural & Interior Fitout Company Chooses ISPS Innovations.
ISPS Innovations Innovative Interiors & Exteriors are being used and specified by Australia's top Designers and Architects, for commercial and residential development projects.
IPA Acrylic™, Bonethane®, & CulourTek™ showcase robust performing warranties, integrated colour technology in any colour process, print shape, and design that lead in innovation.
Endorsing Australian Made & Australian Standard Compliant innovative interiors - we take with pride - ISPS Innovations unquestionably makes the consciousness come alive with our unlimited eye-catching finishes and colour options.
ISPS Innovations were chosen for a multi-level government building project in an Australian capital city. All colourback acrylic splashbacks, polymer wall panels, white boards and CulourTek™ joinery were cut to size, delivered on site, and on time, addressing any designer adjustments requested with ease.
Each architectural request was delivered respectively to each level making the installers obligations straight forward.