Standalone Solar Powered Boom Gates from Magnetic Automation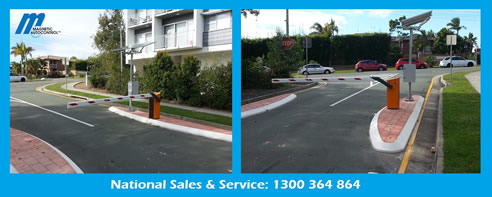 Solo Solar Power
A parking area reserved for residential students on a university campus was being used by external surrounding traffic as a thoroughfare during peak periods.
Magnetic installed a standalone solar powered MHTM boom gate to stop public vehicles both parking in the reserved parking area and/or using it as a way to cut travel time. The boom gates are controlled via remote control access and it is the 5th boom gate recently installed by Magnetic at this university site.
For more information regarding our boom gates or any other Magnetic Automation products, please contact our head office on 1300 364 864 or email.