White HEATSTRIP Elegance Outdoor Heater from Thermofilm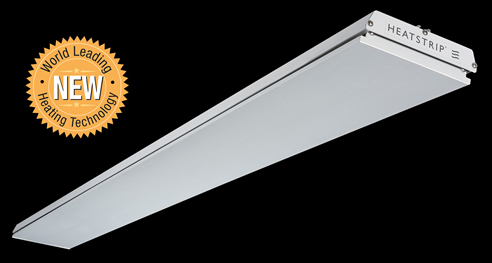 The Best Just got Better at HEATSTRIP
New Heating Technology for Outdoor Areas
After many years of developing, researching and working in partnership with coating technology experts, Thermofilm, a world leader in electric heaters, has utilised a unique composition to produce the new generation in outdoor heaters.
HEATSTRIP Elegance, the first 'off white' outdoor heater, blends in seamlessly with most white ceilings in alfresco, patio and verandah areas, and is available in three sizes and types - 1800w, 2400w and 3600w.
The shorter, more compact design will transform any area into a stylish, vibrant and sophisticated space with less surface area than most other heaters, providing effective heating comfort. The heater's element design produces a more even temperature distribution and allows the energy-efficient heater to operate at higher temperatures.