Thor Helical Grout Free Wall Ties from WDS Group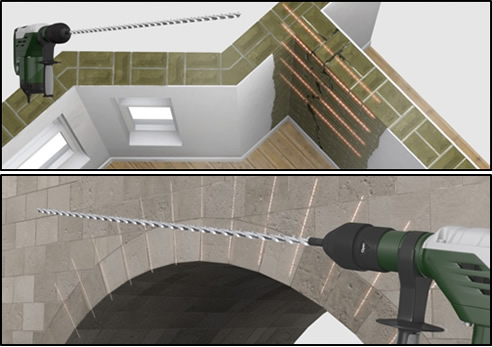 Thor Helical 9mm and 12mm Diameter Grout Free Wall Ties
Traditionally Grout Bonded Ties, Cem-Ties or Epoxy's have been recommended for deep bed masonry reinforcement and reconnecting facades etc. in conjunction with 316 stainless steel remedial wall ties.
As the Pioneers and Inventors of the Helical Fixing Concept Thor Helical recommend that a dry mechanical anchor gives a superior hold with less damage to the masonry, traditional methods require a larger 16mm pilot hole which is injected with grout or epoxy with the 316 stainless steel tie inserted into the grout.
Thor Helical ties only require a 5.5mm to 6.5mm pilot hole for 9mm ties and 8mm to 10mm pilot hole for 12mm diameter ties. (Ideal for Heritage Restorations)
This method of installation is much faster also reducing materials and labour costs.
For more information please see our website www.thorhelical.com.au