Green Interiors by Forbo Flooring Systems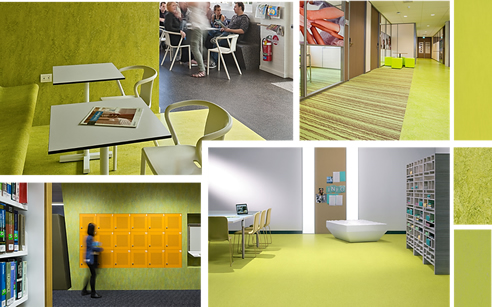 Green interior is a growing trend in 2017 with pantone announcing the colour of the year is greenery.
Green is the most seen colour in the world. It symbolises nature and is said to sooth the mind and encourage mental relaxation. It's associated with harmony, freshness and safety. With the population rapidly growing and in a world where we are always switched on, mental relaxation is vital, now more than ever.
Source: https://www.pantone.com/color-of-the-year-2017