Braille for the Outdoors by Hillmont Braille Signs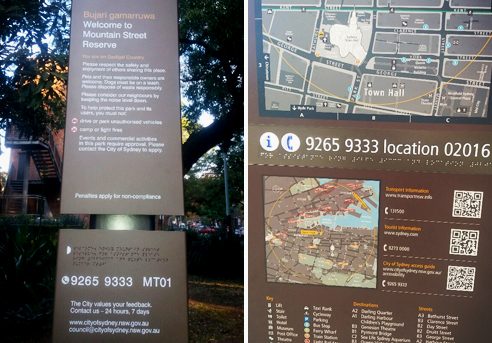 Braille signs are no longer only found at hotels, offices and hospitals. If your facility has a snack area, a gift shop, waiting room, fitness centre, mail room or even a room for coats, the law specifies you must install a tactile Braille sign. Recreation departments also need new Braille signs for the trees and general signage in the park. Some of the signs can be damaged or stolen.
Access to the outdoors and nature is important to the health and education of all individuals regardless of age, location, or physical capabilities. Navigating the outdoors is especially challenging for the visually impaired, but there are opportunities to make experiencing the outdoors safer and more accessible for those with disabilities.
Imagine being visually impaired and trying to walk along an outdoor path with only a cane, a seeing-eye dog, or a companion for guidance. Braille trails and sensory gardens offer the visually impaired opportunities for increased mobility and access to nature through an independent outdoor experience. Tactile additions such as Braille signage, guide ropes and path markers allow the visually impaired to enjoy trails and gardens without assistance, and accessible pathways remove barriers to mobility regularly experienced by those with disabilities.