Hospital Grade Flooring System SPARTACOTE from LATICRETE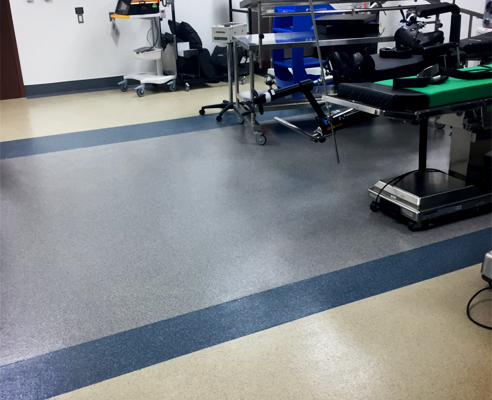 The Baylor, Scott & White Hospital in Texas, USA, was expanding with three additional operating room construction projects and were looking for a flooring solution. The coatings they had installed in previous areas were not satisfactory so they needed a solution that would meet their requirements. Kemna Tile, a SPARTACOTE™ installer, discussed with the architect about installing a SPARTACOTE system that would colour match the custom chip the designers had selected.
SPARTACOTE is known for its colour versatility and custom design specifications. Kemna worked alongside a SPARTACOTE flooring expert to match up the specified colour, and SPARTACOTE CHIP was the chosen flooring system. Another key feature of SPARTACOTE is the ability to go vertical and flexibility in difficult areas, such as cove base where transitions occur. In environments like hospitals and operating rooms this is a key feature as contaminants must be controlled.