Motorised Exterior Roller Blinds and Folding Arm Awnings in Perth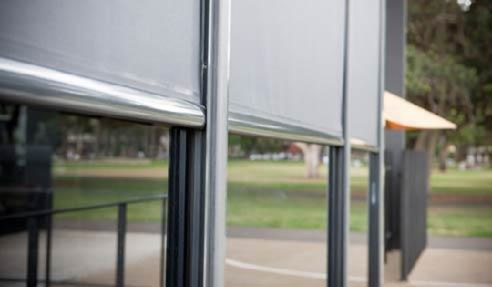 Blinds by Peter Meyer is the company of choice for folding arm awnings and motorised exterior roller blinds in Perth. The New South Wales-based manufacturing company has built an outstanding reputation as the provider of the largest range of custom-made window furnishings for the building and design industries in Australia. Channelling smart technologies into high-quality components, Blinds by Peter Meyer offers innovative solutions to homeowners and design professionals alike, in adding form and functionality to any space.
Perth enjoys 8.8 hours of sunshine on a typical day, making it the sunniest capital in Australia. Its climate is akin to the Mediterranean, allowing people to make the most of the white sand beaches facing the vast Indian Ocean. Summer temperatures in Perth stand at 29C on average during the day. However, temperatures of 40C and over are not unheard of. For when the heat seems too much to bear, Blinds by Peter Meyer offers motorised exterior roller blinds and folding arm awnings that provide adequate protection from the blazing sun.
Motorised Exterior Roller Blinds in Perth