Italian Porphyry from RMS Natural Stone & Ceramics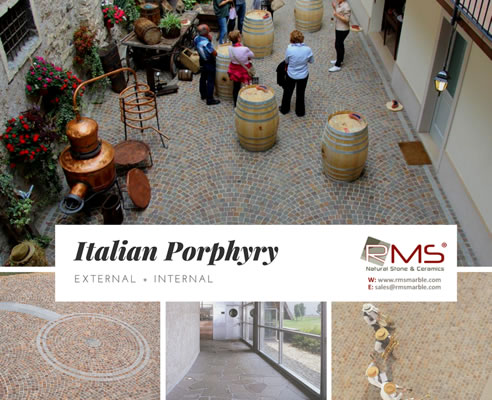 Porphyry is resistant to frost and salt, boasts high values in terms of compression and bending strength, and more importantly, it is not slippery no matter where it is used, nor does it wear down due to the use or traffic. In addition, it is not altered by acids.
In short, this stone has no contraindications: the more porphyry is exposed to natural elements, rain, snow, frost and sun, the better it performs.