Natural Gas Wall Mounted Outdoor Heating from Thermofilm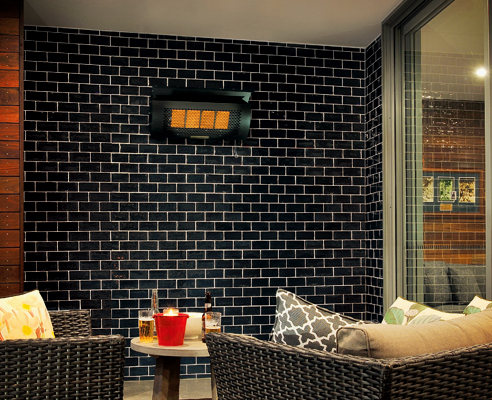 Our Latest Innovation: Natural Gas Outdoor Heating
HEATSTRIP Wall Mounted Natural Gas (TGH34WN) heater is a stylish addition to any outdoor area, where mains Natural Gas is preferred. World class design aesthetics, heat out-put and performance, for both residential and commercial applications.
Features
34MJ, 4 tile commercial quality ceramic burner, for connection to mains Natural Gas (NG).
Electronic battery ignition with micro-switch On/Off operation and stainless steel pull cords. Electrical connection not required.
Protective grille and reflector included as standard, to guarantee safe operation. Reflector design ensures that only a minimum of 500mm overhead clearance is required (add HeatShield TGHAC-003 for 300mm clearance).