Shower Drains from Vincent Buda and Company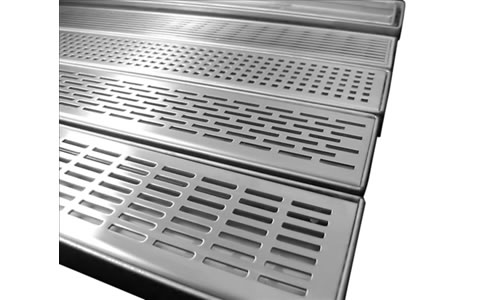 Choose from 5 different style shower drains to suit your bathroom. Vincent Buda and Company stock a variety of lengths and styles to create a stylish look in your bathroom. Beautiful full stainless steel grates to suit your bathroom at an affordable price. Made of 304 stainless steel, they are a fully welded unit and are available with either centre, end or with no outlet. Available in tile insert, heelguard, square, brick and lines pattern in a range of standard widths and lengths.
Need a grate customised to a non standard length? Look no further as we modify grates to your specific length and your required outlet size. With only a 3-5 day lead time, these grates can be in your hands within days.