Window Signage for Surgeries from Architectural Signs, Sydney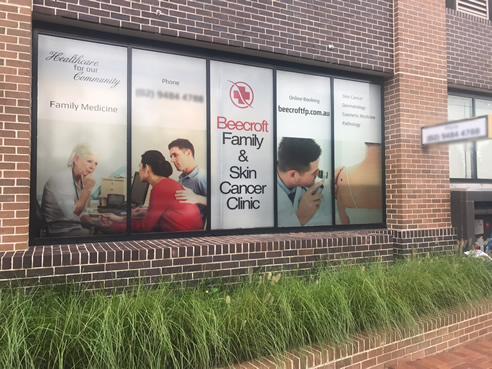 Exterior Window Graphics
Some of the best ways to maximize your message are the simplest. Window graphics have evolved from paint that you need to scrape off with a putty knife to attractive UV stable digital print vinyl decals that are visually appealing.
Exterior window graphics can be either exterior window decals, full coverage graphics, window lettering, temporary, permanent, provide full view or one-way view panels. There are a lot of options when it comes to exterior window signs. There's no doubt that full coverage, one-way view panels stand out.
Sometimes all it takes to catch the eye of prospective customers is a clever window graphic placed in a strategic location. Not only are window decals or a decorative window film great for retailers, they help offices stand out from the competition as well.