Heritage Suite Traditional Balustrade System from Axiom Group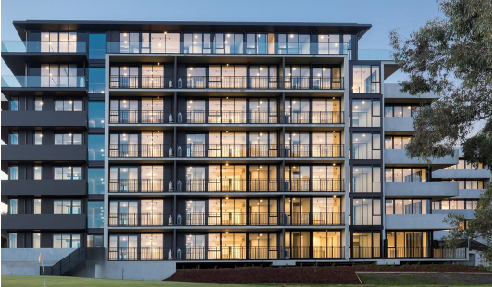 Frankie Apartments, Yarraville
Our Heritage Suite flawlessly achieves a tasteful balance between traditional design and modern minimalism.
Project Address: 125 Francis Street, Yarraville VIC 3013
Architect: The Silver Globe
Builder: Hamilton & Marino Builders
Installer: Tafkom Engineering
94 Feets FRANKIE Apartments is a stunning new residential development on the doorstep of the vibrant Yarraville Village.
All within a short walk of the area's animated cafes, restaurants, bars and transport, FRANKIE is the epitome of luxe living in the inner west. Yarraville Park, is a gastronomes delight, with food-truck gatherings right throughout summer. Enjoy long summer nights filled with wine and scrumptious morsels from varying cuisines. Boutique shopping in Yarraville Village is also sure to please, with little treasures hidden around every corner.
A simplicity in FRANKIE's determination to blend in with Yarraville's aesthetic, as well as an operating philosophy that ensures that Frankie is not only environmentally viable but also environmentally sustainable, has led to a community that supports the development, rather than one that denounces it. Featuring a limited number of spacious 1,2 & 3 bedroom apartments, that offer uninterrupted views across the golf course and city, FRANKIE Apartments are a residence that is unmatched in the area.
The Axiom Group were proud to supply our Heritage Suite. Complementing the simple elegance created by The Silver Globe, the Heritage Suite is a tasteful balance between traditional design and modern minimalism.
For more information on the Heritage Suite click here or call today.