Winter Paint Projects - Play Rooms with Dulux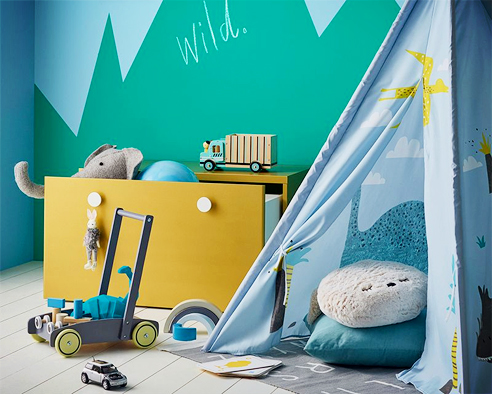 Winter Project Guides - Play Room Project
Walls can set boundaries or they can free the imagination. By creating an interactive mountain with Dulux® Design Effects Coloured Chalkboard, your kids will be primed for peak adventure every playtime.
Your Shopping List
Dulux® Wash&Wear® Low Sheen in your chosen colour.
Dulux Design Effects in your chosen colours.
Dulux Duramax® in your chosen sheen and colours.
Undercoat/stain blocker (if required).
High quality synthetic brush for cutting in.
Medium nap (10-18mm) synthetic roller for walls.