Shopping Centre Timber Ceiling Feature by Keystone Linings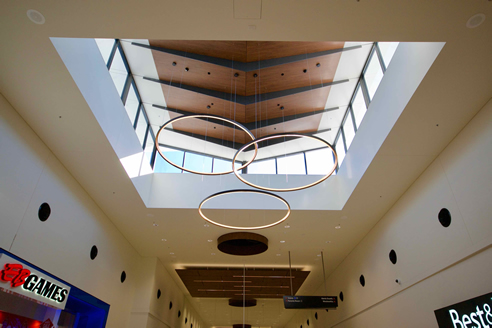 Beautiful timber ceiling features at Armada Arndale Shopping Centre
The Armada Arndale Shopping Centre, owned by the Armada Group, has recently undergone an upgrade.
The ceiling features Key-Nirvana 16mm MDF panels with Florentine Walnut finish. Designed by local firm Hardy Milazzo and installed by CWC (Ceiling & Wall Contractors), these ceiling panels complement the white ceiling, bringing warmth to the open space and whilst adding character.
Armada Arndale has over 130 specialty stores, as well as many retail giants including Coles, Woolworths and Big W. The huge number of daily centre visitors means the design of this space needed to be pleasing for all.