Sheet Metal Contracting Services in Brisbane from Bellis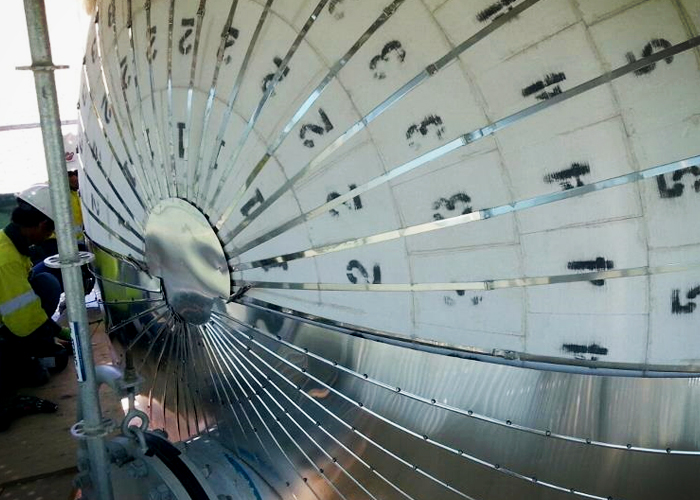 Known for their supply and installation of insulation materials, Bellis is also acclaimed as the most trusted provider of sheet metal contracting services in Brisbane. Regardless of the project scale, from small to multinational, Bellis has the skills, knowledge, and a roster of competent sheet metal contractors that can provide both quality and quantity.
Sheet metal is a thin, durable, and malleable metal made from metals such as brass, copper, titanium, or aluminium. Form sheet metals into complex profiles with sheet metal workers, who are specifically trained in metal fabrication works from planning to production and maintenance.
Bellis has the best personnel for sheet metal services in Brisbane, meticulously trained via a well-developed methodology to yield outstanding results. The metalworkers have also been subjected to medical, drug, and alcohol screening, confirming their physical aptitude for the job.
They carry out extensive sheet metal works with the use of advanced tools for cutting, rolling, punching, welding, bending, and notching, incorporating CNC sheet metal fabrication equipment and CNC plasma cutting machines. These methods allows them to produce simple to complex designs with accuracy, efficiency, and boundless creativity.
Sheet metal fabrication can be performed on-site or on Bellis premises prior to on-site installation. Bellis' Brisbane sheet metal contracting services includes 1mm cladding fabrication in galvanised, colorbond, aluminium, and stainless steel.
Bellis sheet metal contracting services comply with the WHSE (Welfare, Health, Safety and Environment) Management Plan and operates with preventive measures in place against possible hazards present in the workplace. They also follow all training requirements of Occupational Health & Safety (OH&S) Management, cited under AS/NZS 4801.
Contact Bellis Australia or visit www.bellis.com.au to find out more about their Sheet Metal Contracting Services in Brisbane today.