Prevent Moisture Buildup with Impermeable Cellular Glass Insulation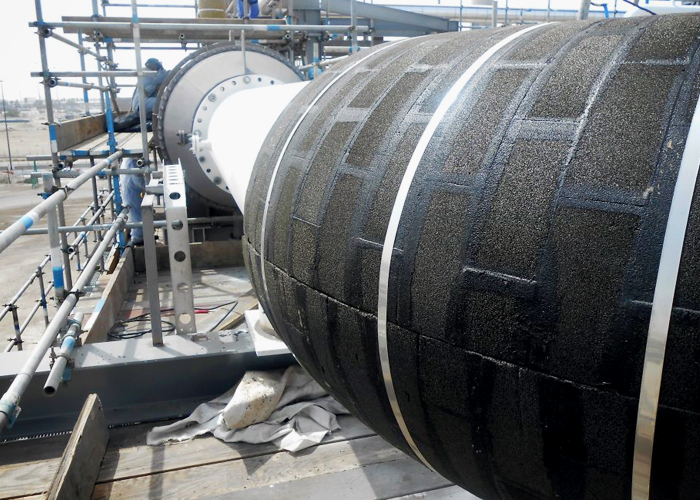 As an industry powerhouse for insulation, Bellis acquired the exclusive distribution of FOAMGLAS® Cellular Glass Insulation in Australia. Bellis boasts 47 years worth of expertise in providing insulation solutions for the LNG industry, recognised not only for their quality product supply but also for their multi-disciplinary services especially for installation and maintenance.
FOAMGLAS® is at the forefront of cellular glass insulation in Australia. Albeit lightweight, it is packed with recycled and fully sealed glass, forming a closed-cell structure that accounts for its superior compressive strength, stability, and long-lasting thermal performance. This cellular glass insulation exudes a shiny surface when used in cryogenic applications because of its sealed matrix.
Prevent Moisture Buildup with Impermeable Cellular Glass Insulation
Moisture can affect the effectiveness of insulation. When the temperature is below freezing, moisture can create ice, which can damage the whole structure. It can also lead to damaging corrosion under the insulation. Corroded materials must be replaced, resulting in halted operation or worse, complete project shutdown. Both scenarios incur financial costs and operational consequences.
FOAMGLAS® prevents this from happening. Highly impermeable, the cellular glass insulation prevents moisture buildup or penetration, ideal for cryogenic temperature applications such as within LNG plants. Highly-compressive, it can insulate the floor of tanks, maintaining a stable structure in the same configuration when subjected to extreme temperatures. The impermeability of the cellular glass also prevents vapour and chemical infiltration and resists vermin or termite attacks.
Made from 100% glass it will not burn even when in direct contact with flame. Moreover, it can serve as the first level of pipe protection against fire damage and decelerate fire spread, promoting a safer work environment for personnel. It is also built with no harmful and ozone-depleting chemicals.
Contact Bellis Australia or visit www.bellis.com.au to find out more about Impermeable Cellular Glass Insulation today.