Timber Coatings for Bathrooms & Kitchens from Whittle Waxes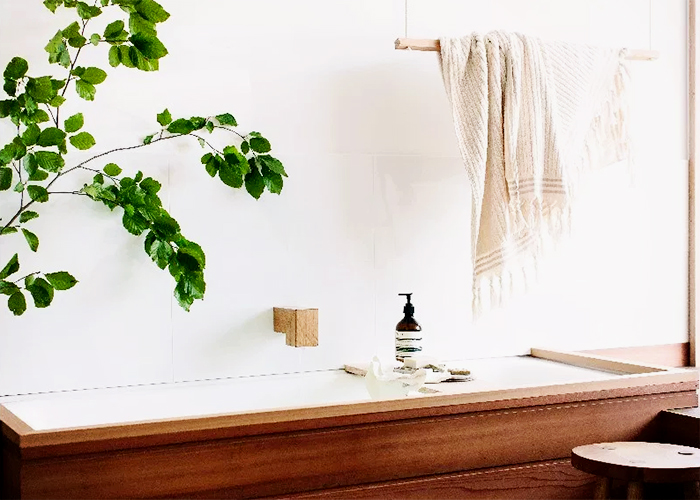 What timber coating do I choose for my bathroom and kitchen?
Whittle Waxes has the perfect solution for treating timber in wet areas. Hardwax Oil coatings, that are water repellent, not only water resistant like many other coatings. They are not only lustrous but also slip resistant, durable and non-toxic. These finishes can be safely specified for all residential or commercial projects.
Hardwax Oils offer a greater degree of protection from water damage to the floorboards than a moisture cured polyurethane, or a water based polyurethane.
There are many benefits of our Hardwaxes Oils in wet areas such as bathrooms, as the product does not have a skin building process as do polyurethane and water based coatings. The oils penetrate into the timber, this allows the timber to breathe without cracking a plastic like film on the surface. This film cracks when the timber shrinks and expands over the seasons, these small cracks allow the water to allow water to penetrate, rot and discolour the timber. The likeliness of this happening with a penetrative Hardwax Oil finishes is dramatically reduced as the oil becomes part of the timber.
Furthermore, skin building finishes lead to endless aggressive sanding and recoating with, unlike Hardwax Oils that can be spot repaired and easily recoated by simply lightly sanding the timber and applying another coat. Because they are non-toxic this can easily be done without having to move out of the house because of negative health effects cause by many other types of coatings.
It also meets the Australian Standards for slip resistance. Although Hardwax Oils are not recommended for external timber, they provide the perfect solution for a broad range of applications for all timber species.
For extra slip protection if you feel it's needed in the bathroom, try our Anti-Slip Protection, it's to meet the regulations for the Building code of Australia for slip resistance on stairs, but it can be used in other applications. It raises the slip resistance from R10 to R12.