Textured Cladding in Blackish from Hazelwood & Hill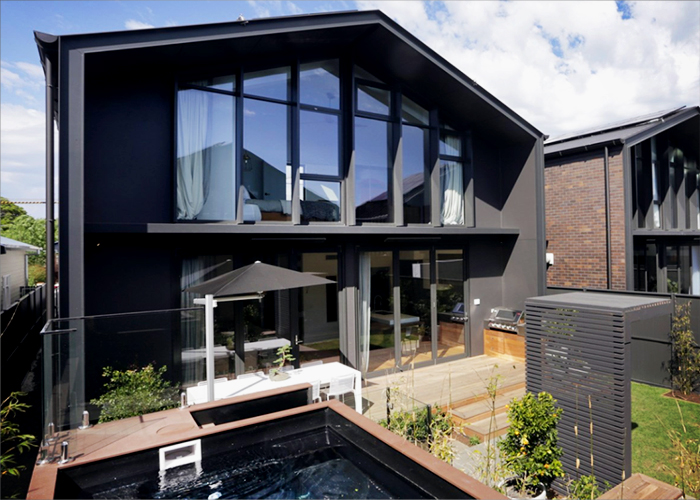 Available by order from Hazelwood & Hill is CEMINTEL SURROUND™ and in Blackish by CSR - the most monumental of all the colours. It is stunning on its own, or in combination with smooth or textured finishes. Soften it up with Husk, a warm taupe, or Mete, a soft and rosy blush.
CEMINTEL SURROUND™ is suitable for use where noncombustible building materials are required in accordance with Clause C1.9 and part 3.7.1.2 of the BCA. It is a fully tested framing and cladding system for Australian conditions. Panels have superior weather resistance and strength compared to other fibre cement panels of similar thickness. Available by order, and lead times will apply.

For further information, please direct all enquires via hazelwoodhill.com.au.